In my first semester of my Master's program, one of the first components you learn is this:
Multidisciplinary Team Collaboration.
In the hospital, we often define this as consisting of working with: doctors, nurses, social workers, lab technicians, administrative personnel, specialists, volunteers, etc. The hospital becomes an incredible network that all have one goal in common:
Providing the best care for the child/patient and family.
Big Hero 6 was an Academy Award Winning film back in 2014. San Fransokyo got itself on the Disney Map. Like all superhero based films, Hiro, Baymax, and the Big Hero 6 gang are not ordinary superheroes. What makes them super is their ability to come together for a single cause: to save the world.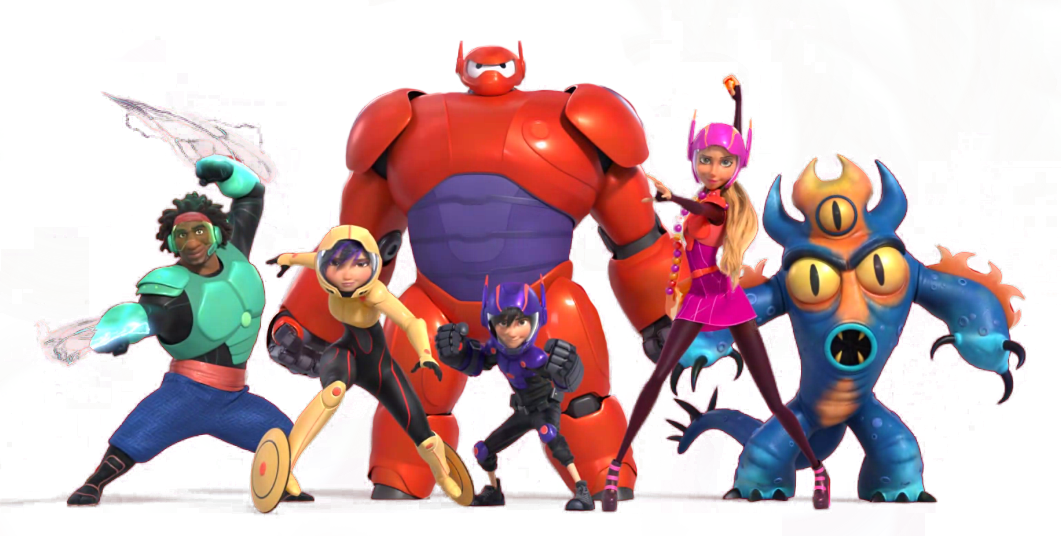 But how do they do it without super powers?
In this post, I will share with you the 6 best tips for best team collaboration according to Big Hero 6:
 

Know your common goal

. Remember, while everyone may have their own individual goals, strengths, and opinions, it is important to remember why you are all together. Focus on making compromises and choices that are the best overall, rather than for yourself. This will keep everyone inspired and on track when providing quality care.
Play to everyone's strengths! What made the team of Big Hero 6 successful was that they all didn't try to conquer the world alone. Hiro strategically planned to look at how each of his friends had strengths and interests that would make them the best superheroes. Look at what everyone is capable of doing and think about how their roles and responsibilities can contribute to project or task.
Listen!

Open

 up your Mickey ears!

Advocate for your ideas!

 While it is easy to become absorbed or fascinated with others' ideas, remember that you are part of the group. If you feel there is something that needs to be addressed, speak up! You never know if someone else is thinking the same thing, or may change the course of the plan.
Look at the problem from a different angle. Sometimes, we can't always see the end of our own noses, but others can help us. It is important to consider to other people's ideas and looking beyond the picture. Brainstorm often and try out different ideas. Keep an open mind!
Be supportive! Baymax is the best example of this due to his agreeable and logical nature. Recognize when others are facing difficulties and see how you can help them or allow them to find the best coping mechanism when they need to manage stress or avoid burnout.
Having a good team is important. For Child Life, we are just as important part of that team as everyone else. You make a difference too and your contributions benefit the child and family. Team collaboration is also important to help meet the goals of the child and family. Always take these tips into consideration when you are working with a team and never give up! You can be a great hero!